For a lot of centuries the primary market of Koh Samui revolved around the harvest of fruits as well as tropical plants. Especially coconuts as they were able prosper and to grow in the isles sultry, bright and warm climate. Over time, the marketplace of Koh Samui grew and over time became an important player within other regions of Thailand.
The island is still popular throughout the remaining part of the world because of its collection of tasty, succulent and exotic fruits. A few of the most well-known fruits of Koh Samui are the lang san and durian. The durian is well-known for it's supreme taste and its yellowish pungent flesh that people either find totally disgusting or delightful. The lang san is a modest round fruit which is much like a lychee and is loved by a lot of people who see it on Koh Samui island.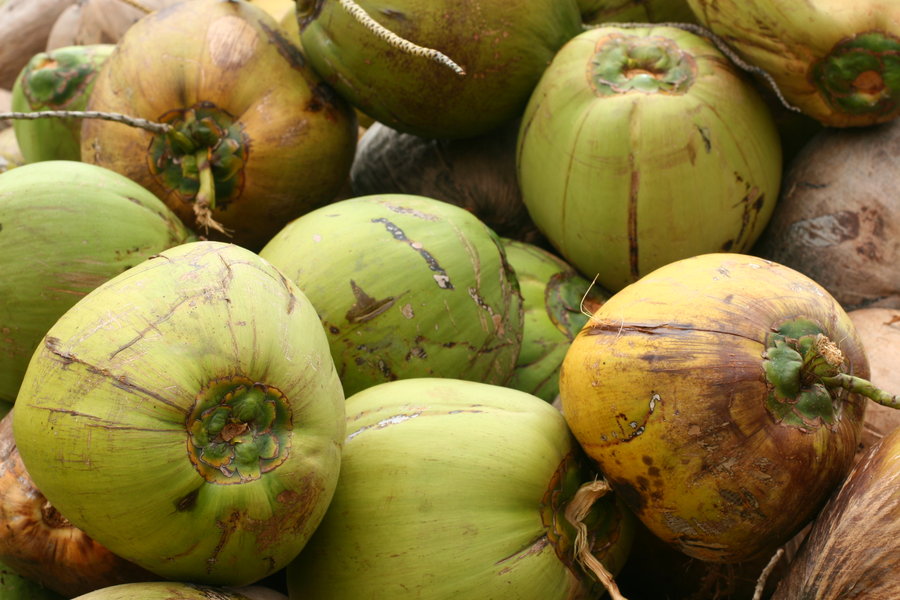 It was just fairly lately the coconut became the biggest export of the isle. The palm tree is now interchangeable with a symbol of Koh Samui. Over time the island slowly turned into rubber plantation and a very big coconut plantation.
Samui exports approximately 2 million coconuts. They are transported to Bangkok where they are pressed and refined into sweet oil
Koh Samui's main cash crop is the coconut. The milk and sweet oil which is gathered from them is added into almost every main local dish. "People from Samui feel that if they eat a soup or curry that doesn't have coconut milk, they don't feel full." This is according to Sermsi Thongrueang, a native of Samui (http://www.austinbushphotography.com/blog/eating-island-re-run.html).
The local farmers income has significantly increased as they could negotiate a great price for their harvests due to the growth of  island's business. Their increased riches did not go undetected by individuals from the main land. Newcomers joined the native farmers of Koh Samui from other regions of Thailand. Koh Samui boasts more variations of coconuts than elsewhere on the planet, the heritage of the isles early coconut farmers is still evident now.
As Samui was getting more and more popular amongst the backpacking and hippy community of the 1960's,  from the early 1970's the isles popularity started to rise. In spite of this particular upsurge in popularity, agriculture was still the chief income source for almost all the islands inhabitants and remained the isles biggest market.
Until the 1970's, coconuts and fishery formed the economic basis. The recent couple of years, however, have found a remarkable increase in the tourist sector, particularly after the finished development of  Samui Airport in 1988. The tourist sector with many hotels and villas now being one of the biggest parts of Samui's economy.