This outstanding property can accommodate up to 20 visitors. The esthetic is tidy and minimalist having a nod to Southern Thai style. The end result is a harmonious blend of the ethnic grace, cosmopolitan sophistication, and simplicity. Open refined communal places compliment the ten person houses with a 2-2 meter inky-black pool on the beach front. The pool house, clubhouse, games area, principal home, restaurant and cocktail bar all give you an ideal surrounding in which to unwind or really celebrate.
As just one group can remain at YL Residence anytime, the emphasis is on that group with everything customized around their desires and requests. It's in effect an exclusive resort, however, a resort where the guests will not be controlled by standard resort regulations.
The advantage of staying in YL, the most opulent resort, is that it is very easy and guests have the liberty to do the things they need, when they need. This philosophy addresses all facets of the villa. The aim would be to preempt whenever possible and guests receive a listing in prior to coming. Little details make a huge difference as well as the choice to choose even modest issues like the form of blooms and aromatherapy scents which might be favored, selection of magazines and everyday newspapers, table of contents of mini-bar, nutritional requirements as well as other facets that can make remaining more pleasurable. There'll never be an incident of being disturbed by other visitors, their kids, piped songs that irks, menus that don't charm or pool-side fights for sun seats as the sole other visitors will be buddies or family members.
YL Home is an ideal place for bigger occasions and has turned into a preferred destination for launches, weddings, business events and parties of descriptions. At YL, one can definitely enjoy life's happiness with entire discretion, independence, and elegant support.
Property Id : 10516
Price:
$ 6,000
/ day min.
Bedrooms: 10
Bathrooms: 11
Similar Listings
The villa consists of four independent pavilions which were carefully built to blend superbly with the hillside. Si
[more]
The villa consists of four independent pavilions which were carefully built to blend superbly with the hillside. Si
[more]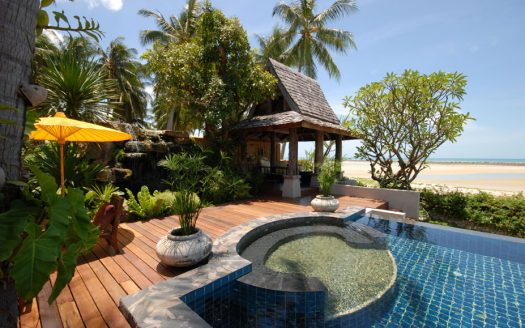 This high-end Koh Samui beach villa has been carefully built to offer some of the finest lodgings in Koh Samui. Wit
[more]
This high-end Koh Samui beach villa has been carefully built to offer some of the finest lodgings in Koh Samui. Wit
[more]
It sits looking out among the very tranquil beaches in Koh Samui, seen by few visitors. The only sound which can be
[more]
It sits looking out among the very tranquil beaches in Koh Samui, seen by few visitors. The only sound which can be
[more]