Spread across three ranges, Villa Sangkachai is a masterpiece of design, extravagance, and relaxation. The walk out or the primary level of the villa houses the beautiful swimming pool as well as the grassed courtyard.
For the fitness conscious, there's a completely equipped fitness center ready and waiting.
The villa also offers a fully-fitted kitchen and is serviced with a chef to organize the most sumptuous foods. The upper-level of villa Sangkachai houses the "Sun Set Roof-Deck" from where it is possible to enjoy the breathtaking views of the picturesque environment. The coated deck has a work island combined with the BBQ, a lounge as well as a Japanese fashion sunken living area. Additionally there is a big sun bed that will be ideal for a day massage.
At the Lower level you will encounter the other 3 guest bedrooms as well as the amusement space which can be used as a refuge in the heat or the rain as well as for nighttime amusement.
All chambers of villa Sangkachai have ensuite toilets. The chambers are fitted with flat-panel displays with cable TV, Bluetooth speakers, and blackout drapes. An amusement space with wine lounge, pool table, advanced theater, and flat-screen TV and complete cable TV are some of the other facilities. All areas have loudspeakers with controls panels so you could remotely manage your phone or I-Pods, which is often docked in the theater.
Property Id : 10496
Price:
$ 1,200
/ day min.
Bedrooms: 4
Bathrooms: 6
Similar Listings
Beachfront 2-bedroom property. The villa has stunning sea and sunset view from the living room, which makes it perf
[more]
Beachfront 2-bedroom property. The villa has stunning sea and sunset view from the living room, which makes it perf
[more]
This property will provide you with a wonderful experience during your vacation with all the latest facilities that
[more]
This property will provide you with a wonderful experience during your vacation with all the latest facilities that
[more]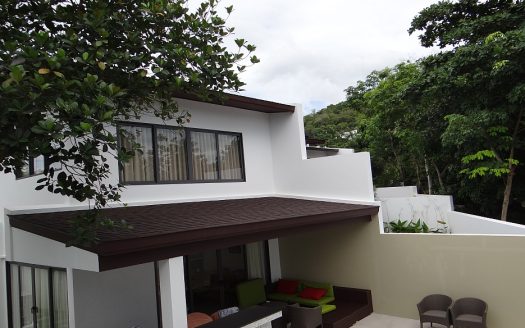 This is a wonderful location where all the latest comforts are found and where you can spend time with your family
[more]
This is a wonderful location where all the latest comforts are found and where you can spend time with your family
[more]