The route leads you right into a gray stonewalled drive and right up behind the villa into a covered auto parking area. Opposite the imperial, palace like early wooden entry gates is an ey e-catching modern rock waterfall. This confluence of modern and classic designs establishes the tone for the remainder of this remarkable property.
The unbelievable big sized wooden gates swing open to reveal an attractive interior courtyard. A broad tiled path is lined on each side by palm trees and leads straight through to the primary living space. On both sides of the path, there's a sitting area as well as a pond with broad stepping stones leading to the wood decked entries of two-bedroom pavilions.
The entire courtyard isn't just appealing, but it offers a peaceful and calm relaxing surrounding. This can be an ideal foil for the starkly contrasting inside of the primary living space.
Stepping into the tremendous, and incredibly white, room you're up against a wall of glass overlooking the pool as well as the spectacular views. Indoors your eyes are automatically attracted to the striking nearly medieval styled black chandelier at the heart of the chamber. Big comfy couches and a tremendous round terrazzo-topped white table all unite to produce a capsule of white space. This modern minimalistic monochrome styling has just the correct amount of add-ons and contacts to make it esthetically pleasing, interesting and cozy. The range of add-ons, artworks and decorations are clearly Asian in source and classic in layout inducing a feeling of history to an otherwise quite modern space.
The entrance to the open plan living area opens to the poolside location which includes extensive decking across the aquamarine-tiled infinity pool. There's ample room for sunbathing on the patio and a variety of outdoor furniture for relaxing and taking in sunlight. There is a complete outside dining table with seats and a stone chiseled cooking/grill station.
The pool has 2 decked island characteristics, accessed via stepping-stones that could be utilized for cozy and exclusive dining choices or just as additional sunbathing space. Heading back to the entry courtyard, two indistinguishable bedroom pavilions lay on either side of the two double ensuite bedrooms. The primary bedroom in every pavilion has a floating mattress with dressing space behind and flat screen television in the front. The ensuite toilets in all the bedrooms are just excellent.
Additional features: sea view, 18 meters pool, garden, spa with sauna, home cinema room, chef on request, air conditioning, BBQ, airport transfer
Property Id : 10487
Price:
$ 1,200
/ day min.
Bedrooms: 5
Bathrooms: 6
Similar Listings
Beachfront 2-bedroom property. The villa has stunning sea and sunset view from the living room, which makes it perf
[more]
Beachfront 2-bedroom property. The villa has stunning sea and sunset view from the living room, which makes it perf
[more]
This property will provide you with a wonderful experience during your vacation with all the latest facilities that
[more]
This property will provide you with a wonderful experience during your vacation with all the latest facilities that
[more]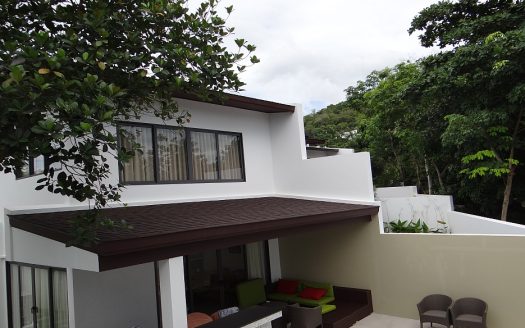 This is a wonderful location where all the latest comforts are found and where you can spend time with your family
[more]
This is a wonderful location where all the latest comforts are found and where you can spend time with your family
[more]