Villa Lilly is a trendy beachfront property profiting from a blend of modern architecture with traditional Thai effects. Additionally, it is quite near the acclaimed Four Seasons Resort as well as the recently constructed million dollar Mandalay villas that can be seen farther along the shore.
The villa can be accessed via landscaped gardens and through a remarkable entry doorway with safe walls. Railway sleepers provide an all-natural path through the entry and in the interior courtyard. A wavy sandstone path divides the first tropically planted garden region and leads to both different pavilions which make up this house and form an L-shape across the infinity pool. Steps lead up and into the primary pavilion that dominates the pool, the backyard and outside across the ocean.
The primary room on the first floor is nicely set out and has a vaulted glass ceiling making it an incredibly well lit and attractive area. A floating wood stairway leads upstairs and the recess below is a suitable space for cupboard. On entering you are up against black marble and natural slate partitions. In the center region, there are lovely chrome twin sinks with a big mirror.
In the lounge, the floating stairway takes you up to a gallery. A door leads through to a different ensuite bedroom. It has twin beds, fitted wardrobes, a soothing chez lounge and an ensuite bath. Leaving this pavilion, there is a spectacular Frangipani tree planted prior to the swimming pool. This is a versatile location using a wood vaulted ceiling and that may be opened into one sizeable living area or sectioned-off to generate more personal spaces.
As you enter the sandstone trail, the initial segment of the pavilion houses an amazing water hyacinth and teak daybed. A freestanding mirror and wardrobe are the highlights of the toilet which has a walk in shower. Folding wood doorways can sequester this chamber turning it into an exclusive ensuite bedroom if needed.
With the doors completely open the chamber enlarges into a centrally positioned dining room with classic wooden table and cupboard. From that point, you walk through to the various  lounges  and to the left is a completely fitted kitchen and walk-in store cupboard. Within the backyard, there is a table and seats and a trail taking one to the private entry on the shore.
The pool features a seat design Jacuzzi characteristic which runs over the border right in the front of the grasp-suite.
It is a nicely located and laid out property which can be individual in design, combining cutting-edge modern designs with traditional Thai architectural characteristics.
Property Id : 10471
Bedrooms: 2
Bathrooms: 3
Similar Listings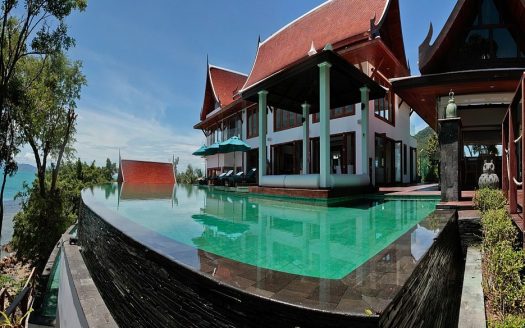 Exquisite, grand and distinctive, Villa Riva resides in a concealed headland on Koh Samui's unspoiled norther
[more]
Exquisite, grand and distinctive, Villa Riva resides in a concealed headland on Koh Samui's unspoiled norther
[more]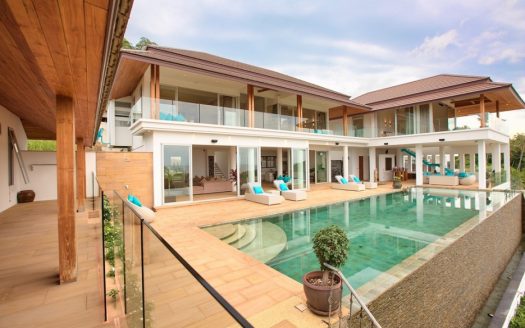 This Bang Por Bay home on the paradise island of Koh Samui's north shore features three main structures aroun
[more]
This Bang Por Bay home on the paradise island of Koh Samui's north shore features three main structures aroun
[more]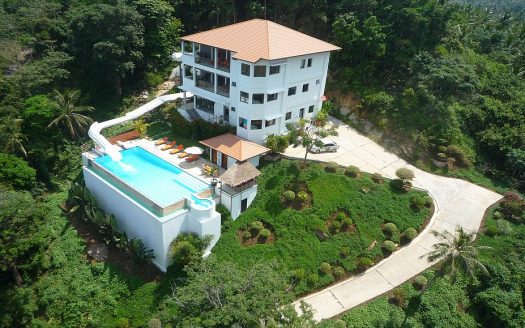 Three of the baths have large Jacuzzis and photo windows to enjoy the magnificent sunsets. The ultra comfy living s
[more]
Three of the baths have large Jacuzzis and photo windows to enjoy the magnificent sunsets. The ultra comfy living s
[more]