The beautiful infinity pool and pool deck is a stand-out in Villa Kya which uses its soft organic contours and never-ending views. A little shaded shallow pool is encompassed in the plan, perfect for young kids, with parents nearby on the sun deck or chill couch.
This shallow pool cascades to the big pool ideal for a refreshing swim. Sundown drinks are a tremendous highlight of the pool bar which also serves a delectable cocktail in hand the next pool with reclining terrazzo seat. This lovely setting is an ideal place to look at the kaleidoscopic patterned heavens as sunlight bids farewell to another tropical isle day.
Tropical dwelling seamlessly fuses with contemporary styled big open air living areas in Villa Kya. Refreshing sea breezes keep this place cool and make it a great place for breakfast, an ideal start to any vacation. The Moon Terrace found near the parlor is an outstanding characteristic of the villa. The need to take a seat beneath the starlit skies encompassed by what feels to be your own show of wonderful fireworks in the shores of Bophut and Koh Pha-Ngan, in the luxury custom designed ring-shaped couch chairs, with songs of your choice filling the air, there actually is no better place for vacation enjoyment.
The beautiful family room with excellent furnishings provides plenty of space, sunlight  and still another different spot to relax. Guests may enjoy a surround-sound film or browse the Web on the 50″ flatscreen Smart-TV while reclining on the magnificent sumptuous bespoke couch chairs.
The well-appointed large end kitchen with outdoor couch chairs and patio drenched in unfolding views is consistently the center of your home. Guests can enjoy cooking or if they wish, cooks are on hand to make some delightful culinary Thai joy to tickle the taste-buds.
Each one of the four bedrooms has been lovingly furnished, highlighted with color and mosaics and finished with delightful attention to detail to produce stunning bedroom with breathtaking panoramic views as your backdrop. The master suite also features an outside ring-shaped terrazzo bathtub with candle-lit chandelier light for that truly romantic atmosphere.
Property Id : 10469
Bedrooms: 4
Bathrooms: 4
Similar Listings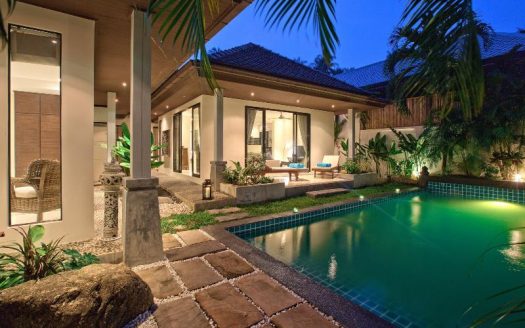 This 2-bedroom villa is located in Bo Phut hills on Koh Samui and is an ideal place to indulge yourself in the beau
[more]
This 2-bedroom villa is located in Bo Phut hills on Koh Samui and is an ideal place to indulge yourself in the beau
[more]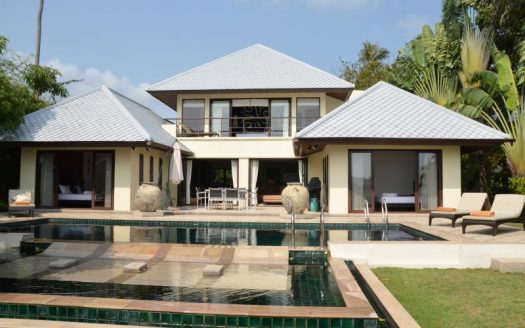 Villa Sabai is situated on one of the most popular locations on Koh Samui. Located the peninsula between Bang Rak a
[more]
Villa Sabai is situated on one of the most popular locations on Koh Samui. Located the peninsula between Bang Rak a
[more]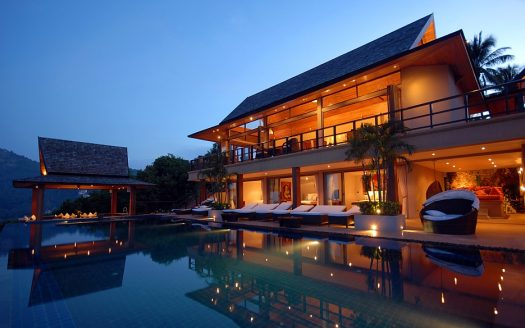 The villa was created by a well-known Hong kong-based architect to produce the perfect open plan lifestyle while at
[more]
The villa was created by a well-known Hong kong-based architect to produce the perfect open plan lifestyle while at
[more]