This tropical villa sanctuary was created in the natural settings of the private beachfront place. The remarkable layout of the 9 bedroom home continues to be intrinsically placed across the natural layout of the property.
No trees have been uprooted and constructions were done placing utmost importance for the environment.
This villa provides complete living space of more than 1500sq.m on this 5000sq.m property and 40 meters personal beach-front and a 300sq.m Pool. It is an ideal example of a villa that effectively unites fashion and luxury.
When visiting the villa for the very first time, you will be instantly impressed by the enormous covered patio and its own lounge space, including a 250-year old hand-carved wood Sala, floating on a water bowl. Straight away, you can enjoy the hypnotic sea views down the backyard where the bungalows sit across the huge pool.
Merging modern Balinese design with Modern Asian components has resulted in this magnificent construction. It's a perfect setting for weddings and celebrations and will readily accommodate 100 guests as well as their hosts.
The master suite provides good views with two walk-in dressing rooms, an inside toilet with sea-view, a personal outdoor hot tub patio with Hot Tub and massage sala, nicely sorted bookshelves and far more.
The other chambers also have sea view, a stuffed mini-bar, private patio spaces, desk, and the couch, walk through wardrobes and floor-to-ceiling sliding doors to the decks and backyard. The newest feature is a loft bed children room which can accommodate 5 children and nicely designed with toys and children games.
The Villa is completely equipped with the latest technology like Wireless Local Area Network (fiberoptic) all over the compound, 11 flatscreen TVs, quietest potential air conditioning (complete 20 air-con models) and essential hot water rainshowers.
The 120sq.m air conditioned eating area has a huge 7 meter wood dining table seating 22 men, a European breakfast kitchen, a bar as well as a chill out space. There is also a backyard grill patio.
Hot Tub/massage space, fitness, theater room, entertainment room with bar and snooker dining table, as well as a big poolside patio with 4 round outside couches are also other highlights. The host can organize all sorts of tasks possible.
Cars, motorbikes, jet skis, boats, canoes, snorkeling gear and mountain bikes can be hired on request.
Property Id : 10467
Price:
$ 3,500
/ day min.
Bedrooms: 14
Bathrooms: 15
Similar Listings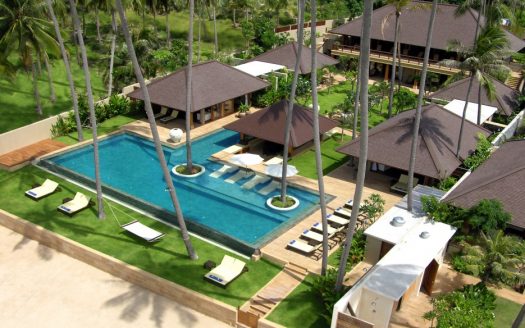 Mekkala is a brand new house that has been built to accentuate comfy and suitable living in tropical surroundings.
[more]
Mekkala is a brand new house that has been built to accentuate comfy and suitable living in tropical surroundings.
[more]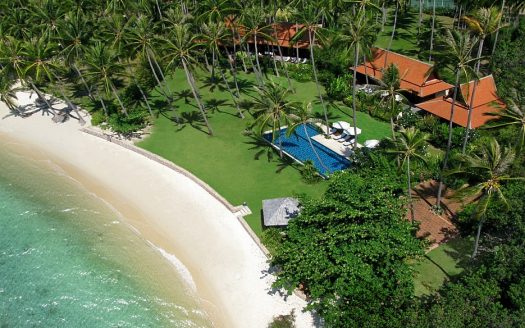 Ban Sairee, welcome to the real Thai method of living. This lovely genuine Ayutthaya-style home is perfect for fami
[more]
Ban Sairee, welcome to the real Thai method of living. This lovely genuine Ayutthaya-style home is perfect for fami
[more]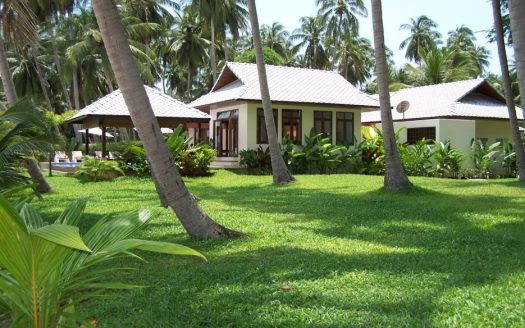 Ban Laem Sor This wonderful property comes with excellent beach views and access to beach. The sleeping arrangement
[more]
Ban Laem Sor This wonderful property comes with excellent beach views and access to beach. The sleeping arrangement
[more]