Within Samui's most unique, prestigious and private estate of only six properties this villa has an immediate appeal. The minute, you arrive at the Headland estate you'll be struck by the peace and character of the place. A tree-lined rock path leads to the villa and also right onto an entirely idyllic white sandy shore. The entry is subtle, like the entire estate, with each villa made specifically to complement its spectacular natural setting.
In this level, there's a yard region and sun beds encircling the tempting pool. Steps lead to another degree of the house where the two thatch-roofed pavilions stay overlooking the pool providing an unbelievable view. On the left is the beautiful living space which features an open plan lounge, dining, and home. An understated sophistication along with the distinct interior design theory contrast clearly with the outside esthetics.
White dominates the inner room, including the flooring, partitions and eating seats and yet the improvement of dull natural colors in the gray couch, light-wood table, and brownish ceramics produces a simple but cozy space. The home is identified by way of a white island attribute and breakfast bar with integrated appliances and ample white cupboards combine effectively with the white wall offering fashionable storage. A high vaulted ceiling is enriched with a glass frontage giving a contemporary look.
To the entrance of the pavilion is a covered patio and to the right is a backyard dining area. A path leads to another pavilion which has the two bedrooms. Over the entrance is still another covered patio space with sliding wooden dressing table panels. This may be utilized as a trendy office, child's Television area or just for storage. As with all the remaining villas, the motif follows the simple white theory and contains twin beds and built in wardrobes.
A hefty sliding door leads to the en-suite bathroom complete with big walk-in rainshower. From here doorways direct out into an exclusive courtyard garden. Again there's an ensuite bathroom with walk in shower and doors leading to a private courtyard backyard. Leading between both pavilions is a path which leads to a guest toilet and shower, as well as to the fashionable wooden stairs leading to the mezzanine floor over the kitchen.
Indoors there is a comfy couch, television and an open aspect overlooking the couch, right through to the ocean beyond. If privacy is a problem subsequently drapes drop to fully divide this room making it a flexible and high utility place. As with most of the villas here this house suits perfectly with all the design, exclusivity and ethos of the Headland estate, with a few exceptional and practical added characteristics, like the extra space made by the attic in the twin bedroom and additionally accessing the pool and backyard.
Property Id : 10438
Bedrooms: 2
Bathrooms: 2
Similar Listings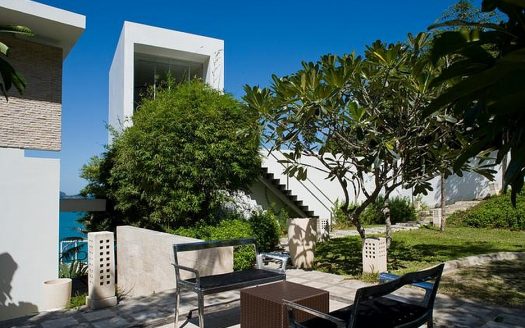 This wonderful property is at a height of 5000 meters on the hillside overlooking a private beach in the southwest
[more]
This wonderful property is at a height of 5000 meters on the hillside overlooking a private beach in the southwest
[more]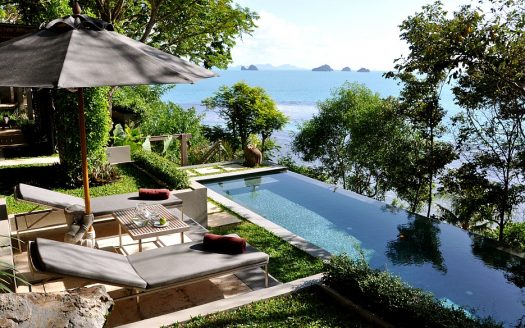 The minute, you arrive at the Headland estate you'll be struck by the peace and character of the place. Just
[more]
The minute, you arrive at the Headland estate you'll be struck by the peace and character of the place. Just
[more]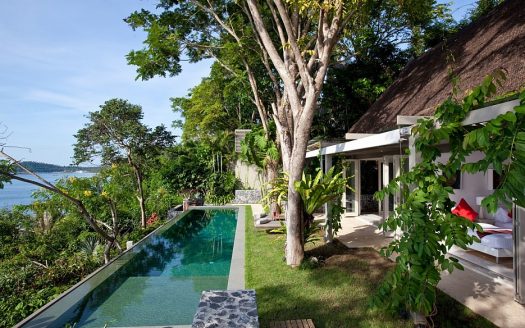 The minute, you arrive at the Headland estate you'll be struck by the peace and character of the place. A tre
[more]
The minute, you arrive at the Headland estate you'll be struck by the peace and character of the place. A tre
[more]