The villa includes seven luxurious suites all exceptional like a jewel. They're all decorated using the best materials and will hold up to 14 visitors. Each one has a television set, stereo, secure Wi-Fi and all that could be anticipated from a-5-star home.
Villa three has a nicely landscaped front and backyard and drive with safe walls to reduce sound from the nearby highway and once you  step through the remarkable gated entry you enter an exclusive courtyard garden. On the left of the trail is a standalone storeroom and laundry space. The clean sandstone trail runs between planted gardens and straight to the dwelling pavilion. It is a big open plan space with a high vaulted wood ceiling and comparable white walls.
Forward of the eating location there's a couch with comfy water hyacinth furniture and doorways which open right to the pool. On the left of the couch there a bath having a shower and beyond that there's another lounge area that has an extremely Chinese feel having a beautiful crimson and golden painting mounted above a trendy bamboo couch. This region could be divided with bi-folding wood doorways to make available an exclusive getaway type of home. This chamber also leads out to the sala that has sun-loungers for enjoying the sunbath.
A wonderful swimming pool is another highlight. The white flooring tiles match perfectly with the wooden stairway as well as the selection of furniture. An orange couch sits opposite a built-in Television which inhabits the space beneath the staircase.
In the back of the chamber, sliding wood doors open to reveal a bedroom with bunk beds for four kids. To the left of this a door guides you through to the grasp suite. Here there are fitted wardrobes with wood and frosted glass doors, a big platform bed as well as a water hyacinth couch. The chamber is accessorized with browns and creams and has two contemporary paintings.
This is just another double room with the ensuite bath and lovely views of the house and outside to the ocean. It is an extremely neat, tidy and well-presented house with all the added practicality of the kid's room and bunk beds. This, along with the big garden, makes it an ideal and versatile home for families.
Property Id : 10435
Bedrooms: 3
Bathrooms: 3
Similar Listings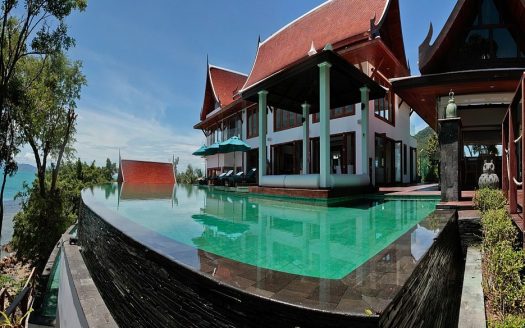 Exquisite, grand and distinctive, Villa Riva resides in a concealed headland on Koh Samui's unspoiled norther
[more]
Exquisite, grand and distinctive, Villa Riva resides in a concealed headland on Koh Samui's unspoiled norther
[more]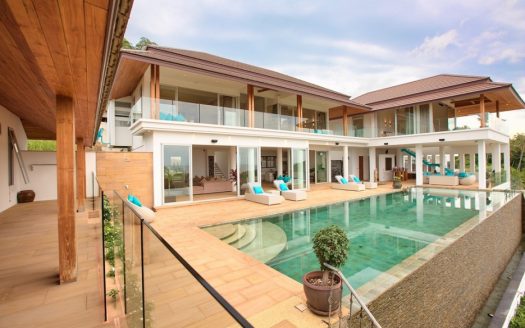 This Bang Por Bay home on the paradise island of Koh Samui's north shore features three main structures aroun
[more]
This Bang Por Bay home on the paradise island of Koh Samui's north shore features three main structures aroun
[more]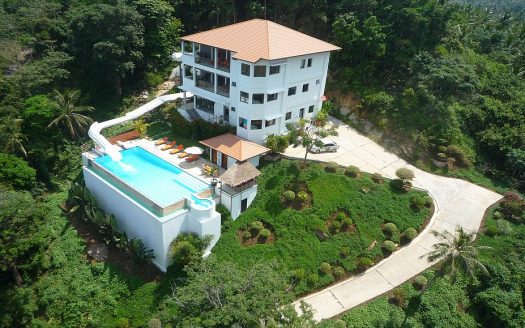 Three of the baths have large Jacuzzis and photo windows to enjoy the magnificent sunsets. The ultra comfy living s
[more]
Three of the baths have large Jacuzzis and photo windows to enjoy the magnificent sunsets. The ultra comfy living s
[more]