The villa consists of four independent pavilions which were carefully built to blend superbly with the hillside.
Simple flagstone steps finish the huge and attractively decorated living space with high-pitched ceilings. It is encircled by a balcony with fold-away doors that once open, provide breathless, uninterrupted ocean view, as well as the cool wind right to the lounge. The balcony is wrapped around the couch and contains an outside dining table that is ideal for home entertaining.
The living area itself has a fashionable and cozy seating, a flat-screen TV, stereo and DVD-player as well as a big round table that can seat up to 6 diners. The chamber is decorated with well-chosen and trendy artwork as well as high-pitched ceiling that keep the area cool in addition to supplying wonderful lighting through the nighttime.
Past the eating area is a well-appointed contemporary, western kitchen with windows that can be fully opened into a useful outside serving area. From here the views may be appreciated using comfy sun loungers placed alongside a big stone sitting directly beneath the dwelling space. This original section of the villa enjoys a lovely cooling wind and is an idyllic place for reading or just relaxing.
A wooden bridge leads to a lovely pool, with water feature that is superbly built amongst existing trees and stone, to the master suite. The master suite may be reached via heavy wood doors that lead right into a stunning outside toilet constructed in stone. The bath offers seclusion along with a tropical outside bathing experience.
The primary entry to the master suite is available by strolling past the double doors that lead to a huge wooden balcony to the very front of the bedroom. The bedroom has two big comfy beds which can be set-apart or put together. The wall to the left of the mattress is adopted completely by mirrored wardrobes offering a lot of storage space in addition to visually doubling the dimensions of the area.
The 2nd bedroom is reached by steps that lead down the master suite previous historical trees and giant boulders. It's furnished with comfortable beds and contains an outside tropical toilet. From here more stone measures lead into a self-contained cottage which has polished wood floors, as well as a vaulted ceiling. Past the eating area is a well-appointed and appealing completely fitted western kitchen. The wooden stairs in the lounge leads to a cozy mezzanine sleeping space which has twin beds, as well as a mirrored wardrobe.
Property Id : 17427
Bedrooms: 3
Bathrooms: 4
Similar Listings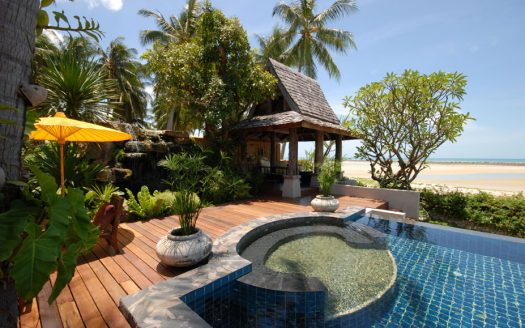 This high-end Koh Samui beach villa has been carefully built to offer some of the finest lodgings in Koh Samui. Wit
[more]
This high-end Koh Samui beach villa has been carefully built to offer some of the finest lodgings in Koh Samui. Wit
[more]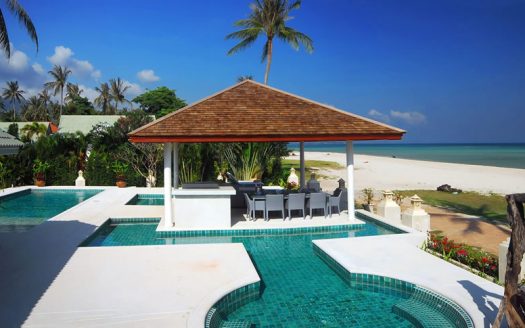 It sits looking out among the very tranquil beaches in Koh Samui, seen by few visitors. The only sound which can be
[more]
It sits looking out among the very tranquil beaches in Koh Samui, seen by few visitors. The only sound which can be
[more]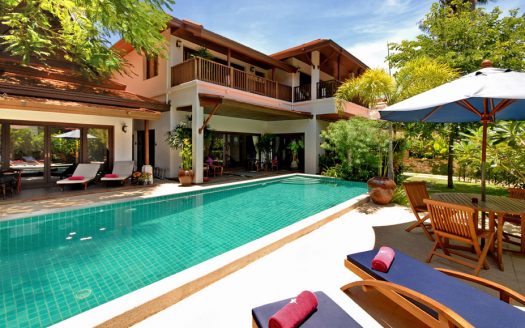 It's an ideal place to take pleasure in the tranquil shores which make up the southeast corner of Koh Samui,
[more]
It's an ideal place to take pleasure in the tranquil shores which make up the southeast corner of Koh Samui,
[more]