This beautiful 5 bedroom hilltop villa has an 180-degree panorama with views of both dawn and sundown. Through the use of indoor tropical crops, an eclectic collection of Asian art as well as the big tropical gardens a verdant heaven is made both inside and outside. The decorator has established a general heaven, giving the impression of contemporary and ancient with clever use of simple ceramic and wooden art from Thailand, Bali and Cambodia.
As you enter from your private carport on the top level you are greeted with an amazing view of the surrounding hills and shorelines. The flooring you enter on is the principal bedroom floor with 2 quite spacious master bedrooms with tropical wood floorings and two great sized guest rooms one having a bathroom including a bath and shower and another only a shower space.
In the rear of the big deck is an extremely cozy covered couch space which is perfect for relaxing and reading a novel when sunlight becomes too hot. The mixed lounge, dining and cooking area forms an extremely social center of the villa with slider doors that open to allow free motion involving the outdoor sun deck, as well as the fan-cooled inside.
The balmy winds make sure the villa never gets too warm. This level also has a nicely equipped AV area with the large couch and scatter pillows to flake out on. Day joy centre across the large pool, which actually pours to the view. A carefully conceived layout means guests can decide to dine alfresco on the pool patio or in a somewhat more formal but still relaxed indoor eating location, without actually losing sight of the magnificent tropical setting.
This villa especially appeals to households or groups of buddies, as it gives lots of choices to join social time with more personal moments. Versatile, exceptional and luxurious, the villa is, in addition, within easy range of the island's principal attractions and conveniences.
Property Id : 10433
Bedrooms: 5
Bathrooms: 5
Similar Listings
Beachfront 2-bedroom property. The villa has stunning sea and sunset view from the living room, which makes it perf
[more]
Beachfront 2-bedroom property. The villa has stunning sea and sunset view from the living room, which makes it perf
[more]
This property will provide you with a wonderful experience during your vacation with all the latest facilities that
[more]
This property will provide you with a wonderful experience during your vacation with all the latest facilities that
[more]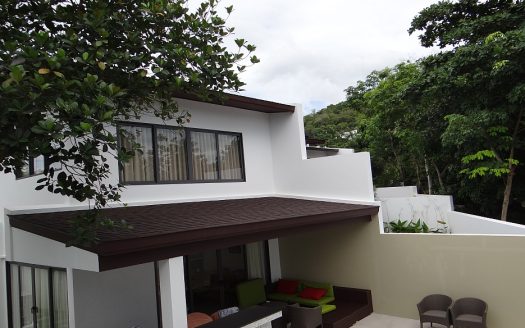 This is a wonderful location where all the latest comforts are found and where you can spend time with your family
[more]
This is a wonderful location where all the latest comforts are found and where you can spend time with your family
[more]