Welcome to the corner of heaven. Welcome, dwelling. Villa Nirvana is a personal and unique home of 1500 Sqm. Shut your eyes and picture it nestled in the center of a tropical backyard, 200 meters above sea-level, spread over three grades.
It is ideally situated on the island of Koh Samui, in your community of Taling Gnam identified as the Beverly Hills of Siam. Big patios surround the water rooms, inviting anyone to relax and sunbathe on sun loungers specially made for optimum relaxation.
A moist bar lets you savor a cocktail sitting by the pool while conversing with friends and family in a dry place. A sizable outside place lets you take refuge in the shade and spend the evening in an idyllic setting. The villa is surrounded with an all-natural tropical garden. A magic fountain invites one to dream and exotic blossoms everywhere intoxicate you with their scents.
The villa includes seven luxurious suites all exceptional, as a jewel. They're all decorated using the best materials and will hold up to 14 visitors. Each one has a television set, stereo, secure, Wi-Fi and all that could be anticipated from a 5-star home.
The NIRVANA SPA is situated on the 2nd floor of the villa. We work using a Lamai SPA famous for the professional service which provides a complete relaxation experience that can carry one to paradise. The tiny fitness center room also provides beautiful sea views. There are bicycles, refrigerator, strength training, weights, stomach device and many other machines available.
You as well as your pals will likely be pampered and taken care of by the several committed staff. Their assignment will be to make your fantasies come true. An all-inclusive price. Everything is a part of your bundle. Many attractions and activities are only minute's away around the island and excellent the villa is very much affordable.
Property Id : 10384
Price:
$ 1,000
/ day min.
Bedrooms: 7
Bathrooms: 11
Similar Listings
This wonderful property is at a height of 5000 meters on the hillside overlooking a private beach in the southwest
[more]
This wonderful property is at a height of 5000 meters on the hillside overlooking a private beach in the southwest
[more]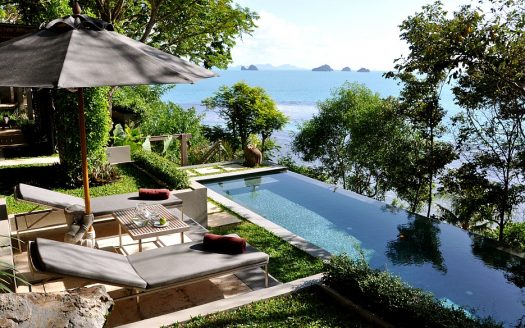 The minute, you arrive at the Headland estate you'll be struck by the peace and character of the place. Just
[more]
The minute, you arrive at the Headland estate you'll be struck by the peace and character of the place. Just
[more]
Within Samui's most unique, prestigious and private estate of only six properties this villa has an immediate
[more]
Within Samui's most unique, prestigious and private estate of only six properties this villa has an immediate
[more]