Awaken to find yourself a portion of 10 luxuriously furnished and appointed deluxe villas snugly protected inside your personal private property.
The furnishings are comfortable, contemporary and there is characteristic full length opening windows so you could expand your living area onto the ample balcony exterior. There's also a back balcony as well as a ground floor toilet, too.
Going upwards to the ground floor through the clear lines of the Swedish-contemporary stairs, you will find two double bedrooms (one having a queen sized mattress plus one with two singles) each with their very own balcony and ensuite toilet and with far reaching views.
The air conditioner is installed in the family area as well as in both bedrooms. The embryonic type of the lagoon-style pool holds the center-stage and there are ample and well-cushioned sun beds which can be difficult to pull yourself away from.
The trendy and comfortable eatery offers nibbles and bites appropriate through the day – room-service and pool-side contained – and comes with an extensive variety of acclaimed International and Thai dishes.
Property Id : 10361
Bedrooms: 2
Bathrooms: 3
Similar Listings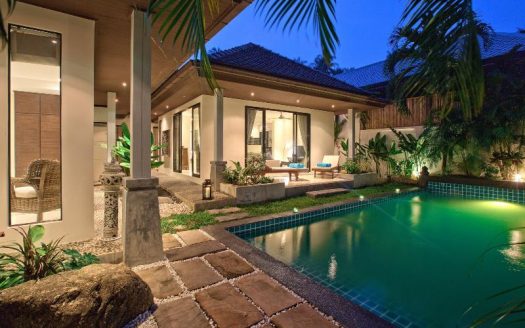 This 2-bedroom villa is located in Bo Phut hills on Koh Samui and is an ideal place to indulge yourself in the beau
[more]
This 2-bedroom villa is located in Bo Phut hills on Koh Samui and is an ideal place to indulge yourself in the beau
[more]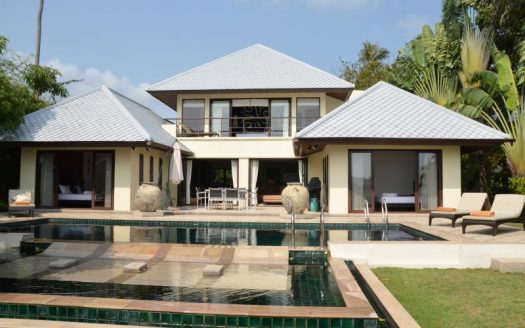 Villa Sabai is situated on one of the most popular locations on Koh Samui. Located the peninsula between Bang Rak a
[more]
Villa Sabai is situated on one of the most popular locations on Koh Samui. Located the peninsula between Bang Rak a
[more]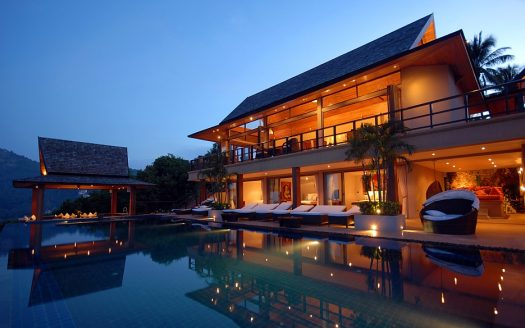 The villa was created by a well-known Hong kong-based architect to produce the perfect open plan lifestyle while at
[more]
The villa was created by a well-known Hong kong-based architect to produce the perfect open plan lifestyle while at
[more]