Mekkala is a brand new house that has been built to accentuate comfy and suitable living in tropical surroundings. The spectacular place and open layout joins with high-end, contemporary technologies and good quality furnishings to make for a great place for anyone seeking  a pleasant holiday.
Upon going into the villa compound, you will see a peaceful stepped pond full of Koi fish as well as the beautiful view through the house to the glistening ocean. The primary entry to the villa leads straight to the cavernous interior of the mixed living, dining and kitchen spaces. This grand area located on the 2nd level of the primary house produces a open plan layout as well as the beautiful view that may be appreciated from all angles through full-length windows which operate over the expanse of the building.
Included in this space is the tremendous gourmet kitchen, a twelve seat table, as well as the living/entertainment space furnished with contemporary Thai decor as well as a state of the art audio/visual program built with plasma and surround-sound technologies that's linked to every section of your home (in and outside). This ensures that your favorite tunes may be appreciated from wherever you happen to be.
All bedrooms feature ensuite bathrooms with large walk-in showers and tubs, and there's a Video/DVD-player with personal TV component also. Bedrooms three and four are the primary two on both sides of the central yard and these chambers reap the benefits of yet another outside shower inside their very own private courtyards.
Bedrooms one and 2 are the Master Bedrooms as well as the biggest of all with additional private surround-sound players that could be isolated from the primary house. At this far end-of-the house, you'll locate the villa's big pool with unbelievable submerged sun seats. There's an outside dining pavilion including a grill and kitchen for the best outdoor dining experience.
Ban Mekkala is the greatest holiday house providing you with the very best of all things wanted. With the understated layout fashion, its substantial living area and idyllic place supply occupants with solitude and seclusion. But when needed, the additional amusement options that come with the property allow it to be perfect for a family reunion, vacation with friends or wedding party.
Property Id : 10352
Price:
$ 1,850
/ day min.
Bedrooms: 6
Bathrooms: 7
Similar Listings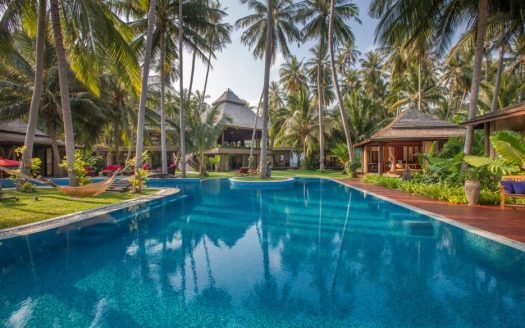 This tropical villa sanctuary was created in the natural settings of the private beachfront place. The remarkable l
[more]
This tropical villa sanctuary was created in the natural settings of the private beachfront place. The remarkable l
[more]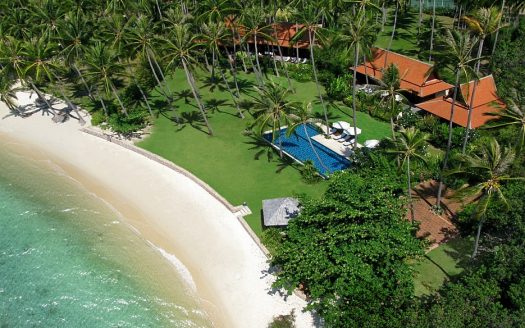 Ban Sairee, welcome to the real Thai method of living. This lovely genuine Ayutthaya-style home is perfect for fami
[more]
Ban Sairee, welcome to the real Thai method of living. This lovely genuine Ayutthaya-style home is perfect for fami
[more]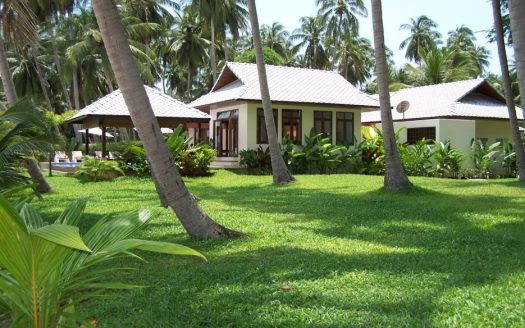 Ban Laem Sor This wonderful property comes with excellent beach views and access to beach. The sleeping arrangement
[more]
Ban Laem Sor This wonderful property comes with excellent beach views and access to beach. The sleeping arrangement
[more]