Lealay establishes a fresh standard for attributes in the spectacular setting of Bophut Hills. Joining brilliant views with modern styling, this villa is an excellent base to learn more about the beauty of Koh Samui. If you just wish to remain in the villa it is possible to just relax and take pleasure in the fantastic views this property offers.
Sitting high in the hills, looking out on the northeastern shore of the isle, the villa was built to showcase the astonishing views that it looks out on, with nearly every chamber of the house having image windows.
The environment surrounding the villa is stunningly beautiful as well as the interior decorating complements this using a contemporary Thai style decor seamlessly through each chamber. The fashion as well as relaxation is identified when you enter the key gates of the villa and after dark still water feature to your own left.
On going into the front entrance, you're faced with panoramic views straight ahead with staircases that lead to the primary living space. All bedrooms have their very own individual layout and ornamentation theory; Satellite Television/DVD; and a big ensuite bathroom with walk-in shower and terrazzo tubs with their particular perspective.
Heading down the central stairway, you get to the big living/dining and home. The ensuite toilet affords the panorama that Samui is famous for. To the right of the primary living area, there's a Sala outfitted for relaxing and dining that will be placed on the border of the patio to ensure unobstructed views that may be enjoyed while eating.
The last stairway leads to the lower level where guests can take pleasure in the facilities of another sauna, steam room, and fully-equipped house gym to make sure that you always have the option to stay enjoying your finest even when relaxing.
Lealay is an attractive property that captures whatever is required to guarantee a soothing experience. With contemporary styling and layout working with touches of Thai credibility, the solitude of the atmosphere and breathtaking views which can be enjoyed day or night, this villa will please all who are seeking an island holiday which implores one to take pleasure in the exceptional and amazing location.
Property Id : 10351
Bedrooms: 4
Bathrooms: 5
Similar Listings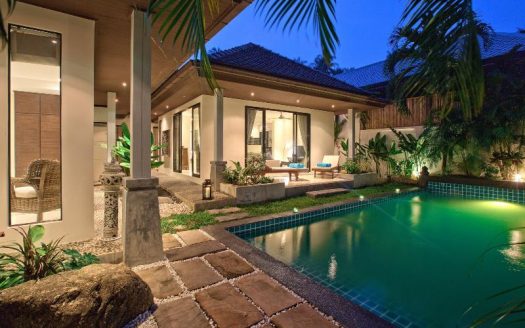 This 2-bedroom villa is located in Bo Phut hills on Koh Samui and is an ideal place to indulge yourself in the beau
[more]
This 2-bedroom villa is located in Bo Phut hills on Koh Samui and is an ideal place to indulge yourself in the beau
[more]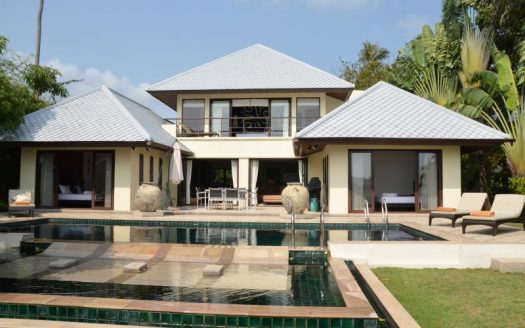 Villa Sabai is situated on one of the most popular locations on Koh Samui. Located the peninsula between Bang Rak a
[more]
Villa Sabai is situated on one of the most popular locations on Koh Samui. Located the peninsula between Bang Rak a
[more]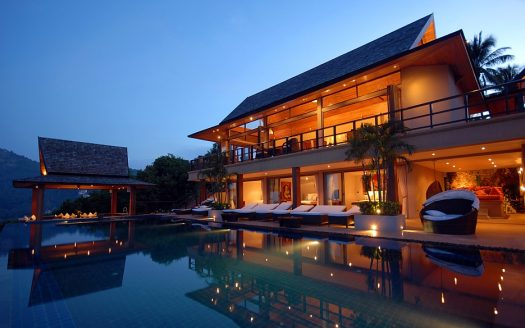 The villa was created by a well-known Hong kong-based architect to produce the perfect open plan lifestyle while at
[more]
The villa was created by a well-known Hong kong-based architect to produce the perfect open plan lifestyle while at
[more]