Using a modern yet beach-side sense, Baan Rim Haad continues to be designed with quality and relaxation at heart. The white and blue inside palette provides guests a feeling of calmness and serenity along with an atmosphere of endless space using its encompassing glass windows and doorways letting views of the ocean from your primary living and eating locations.
This beachfront feeling combines faultlessly with advanced technologies supplying a flat screen television/DVD, Satellite Television and free Wifi all through providing you all the modern comforts of home, from the house.
The master bedroom, located in the rear of the Koh Samui luxurious villa, feels new, open and contemporary & utilizing the whites and blues to maintain the tranquil sense utilized through the remaining villa.
The chamber is adorned with minimum Thai artworks and lovely decorations to fit the ethereal light feel and beachfront place.
The 3rd bedroom and its own two single beds are created for guests, friends or kids at heart. In keeping with all the first motif of the villa we see the continuance of the blue and white oceanic motif again with traditional Thai adornments finishing the general feel and look. The 2nd bedroom again has its own unique, easy and fashionable ensuite for comfort.
Property Id : 10332
Bedrooms: 3
Bathrooms: 3
Similar Listings
The villa consists of four independent pavilions which were carefully built to blend superbly with the hillside. Si
[more]
The villa consists of four independent pavilions which were carefully built to blend superbly with the hillside. Si
[more]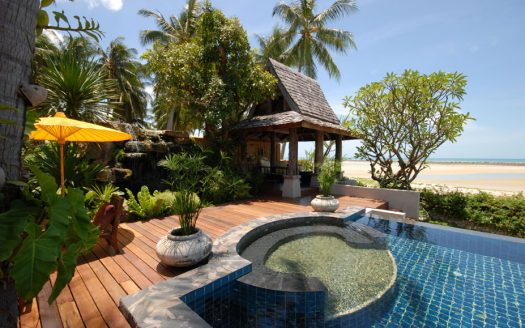 This high-end Koh Samui beach villa has been carefully built to offer some of the finest lodgings in Koh Samui. Wit
[more]
This high-end Koh Samui beach villa has been carefully built to offer some of the finest lodgings in Koh Samui. Wit
[more]
It sits looking out among the very tranquil beaches in Koh Samui, seen by few visitors. The only sound which can be
[more]
It sits looking out among the very tranquil beaches in Koh Samui, seen by few visitors. The only sound which can be
[more]