At Baan Kilee, specially designed doorways and windows could be folded back, while the normal world can also be made welcome through the selection of cedarwood shingles for the roofs that assist the villa blend discreetly with its environment.
A swathe of beachside yard fronts the living spaces, forming a natural border between the big pool, the beach as well as the sea. As you enter this grand villa via a big sliding door that supplies among the very grandiose entries on Samui, you enter a stylish yard with the orchid-covered path that passes by an appealing lily pond and prospects to the principal dining room.
Indoors, two hanging seats that hang on chains in the ceiling as well as the big dining table offer an amazing spot to entertain friends or invitees. Going beyond this remarkable room you descend some elaborate steps to a different yard space, flanked on each side by pavilions.
All bedrooms contains air conditioner, Satellite Television, DVD and I-POD connections, while for real music lovers and film buffs the IT/AV area functions a-2-metre display, surround-sound and video/CD libraries,  the perfect option to the noon sunlight. Some unique features add considerably to the attractiveness for those that prefer to gratify at Baan Kilee.
That is really the sole spot on Koh Samui where movies could be appreciated in the pool. There's also a generously-sized barbecue pit, in addition to the big above mentioned double kitchen that enables for several chefs to work concurrently and so prepare enough food for a feast. Kids will adore this villa for the reason that it comes with a unique playroom and children pools. They have been trained not only to react to clients needs, but, in addition, to innately understand the amount of service needed.
Some invitees value high account employees while the others favor the discretion and grace of an old-style butler. The villa also includes an in-house chef who prepares both Thai and western cuisine along with chauffeurs, childminders, security officers, cleaners and wait staff.
Property Id : 10315
Price:
$ 2,090
/ day min.
Bedrooms: 8
Bathrooms: 6
Similar Listings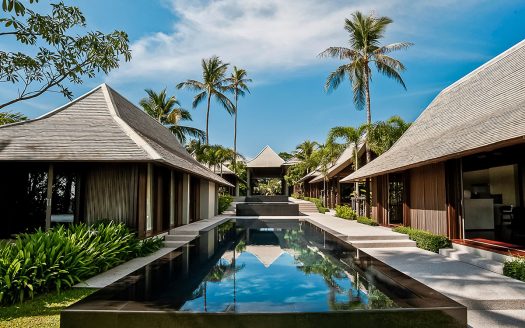 This superb villa is located on the beach front and supplies a complete panoramic view of the enchanting West-Coast
[more]
This superb villa is located on the beach front and supplies a complete panoramic view of the enchanting West-Coast
[more]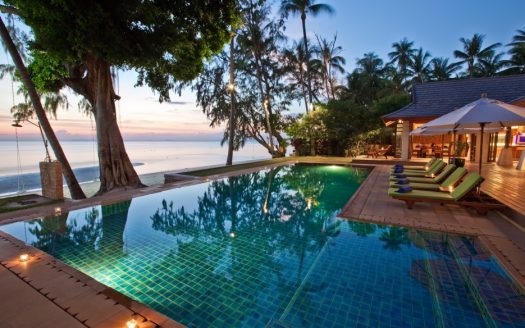 Nestled away on the west coast of Koh Samui, on a lovely white sand shore, you will discover Waimaire with nothing
[more]
Nestled away on the west coast of Koh Samui, on a lovely white sand shore, you will discover Waimaire with nothing
[more]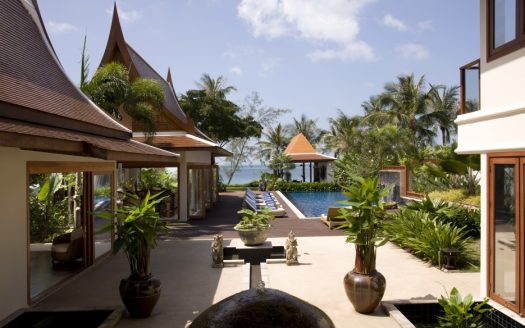 In the raised entry of Villa Haineu you stroll down measures through an immaculately landscaped place with stepping
[more]
In the raised entry of Villa Haineu you stroll down measures through an immaculately landscaped place with stepping
[more]