Convivial dwelling is among the hallmarks of Thai lifestyle and the architects who developed Baan Chantra high-end villa have intentionally created a light and ethereal domain where area flows and makes easiness astonishingly simple.
The home, using its standard Thai grace notes is elegantly constructed and attractively furnished throughout. Whoever is responsible for the decor here has ensured that you can find enough Thai artifacts to provide a feeling of being in among the world's most exotic states.
The bedrooms give attention to harmony and room and provide exceptional familiarity along with every contemporary comfort. With two bedrooms and two toilets, you will never feel cramped, and there's enough space for everybody to stop and do their particular thing.
The design and sensible utilization of space indicate that optimum occupancy may be accomplished without everyone feeling at the top of every other. Baan Chantra, a spectacular Samui villa, joins a world-class kitchen using an eating area and sitting room, which makes it an excellent space for entertaining relatives and buddies. In case you prefer to not cook, you can get the chef to prepare something from a bite to a feast.
Property Id : 10302
Bedrooms: 2
Bathrooms: 2
Similar Listings
The villa consists of four independent pavilions which were carefully built to blend superbly with the hillside. Si
[more]
The villa consists of four independent pavilions which were carefully built to blend superbly with the hillside. Si
[more]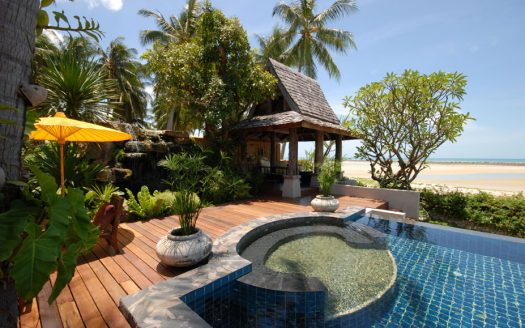 This high-end Koh Samui beach villa has been carefully built to offer some of the finest lodgings in Koh Samui. Wit
[more]
This high-end Koh Samui beach villa has been carefully built to offer some of the finest lodgings in Koh Samui. Wit
[more]
It sits looking out among the very tranquil beaches in Koh Samui, seen by few visitors. The only sound which can be
[more]
It sits looking out among the very tranquil beaches in Koh Samui, seen by few visitors. The only sound which can be
[more]